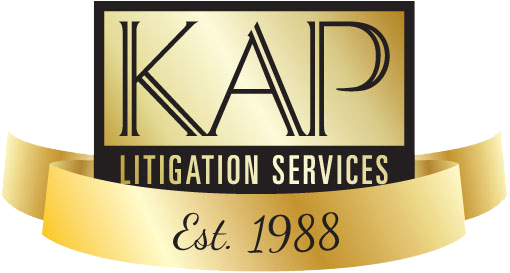 URGENT – COVID-19 Update
As you may be aware, due to growing concern regarding the spread of Covid-19, KAP Litigation has preemptively scaled back all operations out of an abundance of caution. As a company we made a decision to take immediate action to practice social distancing as the health and safety of our Employees, Clients, Families, and furthermore the wellbeing of our Communities – both locally and globally, are of the utmost importance.
As the situation has developed, we have suspended from our services all physical pickups and drop offs, physical attendances at court, and physical service of documents.
***All files currently on hold will remain on hold until normal business resumes. Please contact us for more information. ***
We have temporarily reformatted our business model to assist you during this period of reduced operation. While we have closed our phone lines, we are continually monitoring our general email address. Please reach us by sending any inquiries to kap@kaplitigation.com.
We are ready to assist you in the following areas:
ELECTRONIC FILINGS: We are set up and ready to file your material through our e-filing account.
**The court has now opened up E-filing availability for most civil pleadings!**
E-mail us for a complete list of available documents.
SERVICE: By mail or Fax.
***In an EMERGENCY ONLY, we will be on standby to attempt personal service.
This is subject to valid our approval and thorough vetting for safety.***
AGENT SERVICES AND FILING: Subject to confirmation based on location and agent availability.
ONLINE SEARCHES: MTO (Drivers Licence and Plate), Corporate, Property, Bankruptcy.
Please visit our website @ www.kaplitigation.com for any updates to our service model.