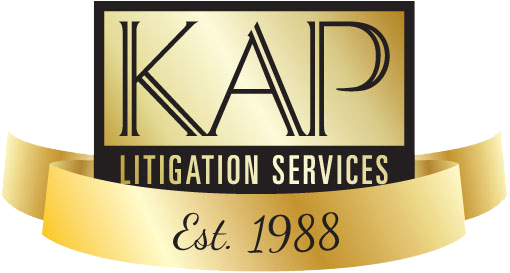 Who We Are
KAP Litigation Services was originally founded in 1988 by three young, eager and very determined individuals; whose qualities have driven the company to become a vibrant force, and leader in the Legal Service Industry. KAP has steadily grown into an organization of over 20 dedicated staff members, and all share a common philosophy of hard work, efficiency and accuracy.
Why KAP?
With our staff's combined years of Civil and Family Litigation processing experience, we have become Civil and Family Intake Specialists.
Applying our more than 30 years of experience in the industry, we have created a unique cloud based monitoring system in order to track any current, ongoing or completed work.  This cloud based monitoring system, as well as a dedicated status department, allow us at KAP, as well as our clients, to check and track the status of all work received; whether it's being handled locally, or by one of our many agents across North America.