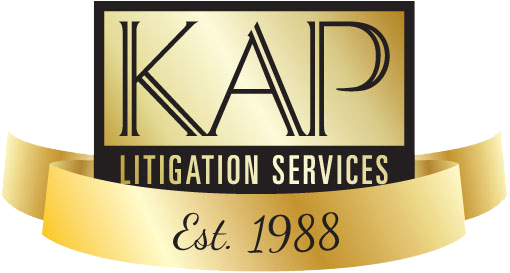 URGENT – COVID-19 Update
Due to growing concern regarding the spread of Covid-19 we at KAP Litigation are preemptively taking precautions to practice social distancing. As a company it is our position that the health and safety of our Employees, Clients, Families, and furthermore the wellbeing of our Communities – both locally and globally, are of the utmost importance. As the situation develops further, we will continue to provide updates and assistance where possible to the level of service our clients have come to expect from us.
Effective Immediately: The following services will be suspended:
All physical Pick-ups and Drop-off's
Court filings and Court Services in person
Serving Documents
Please note we will still have the ability to issue/file some material electronically. Please email kap@kaplitigation.com for details.
As the situation evolves further, we will be monitoring and adjusting as necessary. Once the courts resume full operations, please contact our office to advise of any new pick-ups or rush matters to be attended to. All outstanding matters currently in our possession will be postponed until such time.
Below are links to the respective websites for the Superior and Federal courts, outlining the closures and their procedures moving forward with regards to urgent hearings.
https://www.ontariocourts.ca/scj/covid-19-suspension-fam/
https://www.fct-cf.gc.ca/content/assets/pdf/base/MESSAGE_FROM_THE_FEDERAL_COURT_IN_RESPONSE_TO_COVID_E.pdf